Management
Tricia Treen Pedersen
Tricia has many years of experience in organizational management. She headed a world wide education department for a major manufacturer of cancer therapy equipment. Along with Bill, she also successfully ran a Vermont country inn with a seventy seat fine dining restaurant.
William Pedersen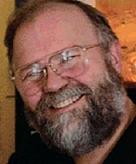 Bill has been involved with computer systems and consulting since the 1970s. He has worked in academia as well as industry and has been a consultant with emphasis in OpenVMS since the early 1980s. He has worked in large companies (Regional Software Counsulting Business Manager, Digital Equipment Corporation) as well as small startups. In addition to managing projects of various sizes he has also managed several software development organizations, most recently at Stromasys where he was Vice President of Engineering with development organizations at five locations world wide.
Bill is also the Director of the South Carolina Robotics Education Foundation, a STEM educational outreach effort in the State of South Carolina and the State Affiliate Partner for FIRST Tech Challenge.