Project Management
What are you working on currently?
Need to streamline your company's internal system to get rid of duplication and dead ends choking off productivity?
Want to put purchasing power online for your customers, for faster fulfillment of orders?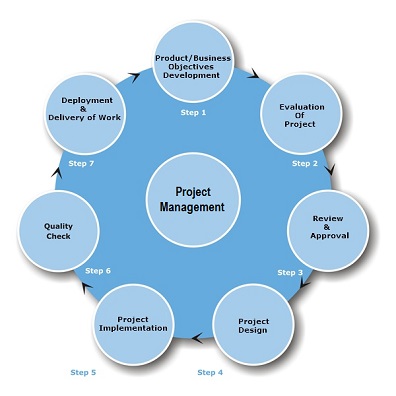 Are you ramping up to service the biggest customer in the history of your business? You want to make sure all aspects are addressed!
Projects of various sizes and styles are no problem. Your company's development and implementation requirements will be met, on time and within budget.
Our staff have been involved in project management since the 1970s and have overseen projects of all sorts and sizes. We have managed the project as well as managed the project managers of several projects - program management.
One of the principals of CCSS, Bill Pedersen, was originally trained in scientific method while studying oceanography in college. Later, while at Digital Equipment Corporation (DEC), Bill was trained in project management and the management of project managers. He was responsible for Regional Project Quality while he was the Regional Projects Consultant and Regional Software Consulting Business Manager for the DEC Western Region - 10 of the Western States. He also taught project management courses and courses on managing project managers.
This foundation has been utilized in projects developed by CCSS - Computer Consulting System Services since Bill Pedersen formed the company initially in the 1980s. The methodologies used depend on the requirements of the client and the project. Techniques which might be used include:
Any of these methodologies might be used on a project as warranted by project or customer requirements.
Is your company outside the US? Not a problem.
Whether you are just down the road, or beyond US borders, or overseas, your projects will be in capable hands. We have managed projects of all types, in widely varied neighborhoods. Cultural differences and styles are basic to our approach, whether you are in Japan, Switzerland, Lebanon or South Carolina.