Software Defined Systems
The concept of "software defined" is all the rage these days when it comes to Information Technology Infrastructure. This is true for systems also. You can have software defined systems that are virtual systems or that are cloud based systems. CCSS has experience working with virtualized and cloud based environments and can help you evaluate the costs and benefits. We can implement your virtualization strategy and manage your virtual environment.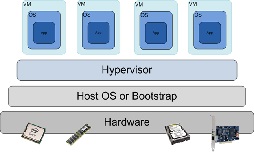 Virtualization takes many forms. It can be the virtualization of desktops -- Citrix for example with remote virtualization. Or the virtualization can exist within the desktop system -- running a virtual personal computer or VMware Fusion or VMware Workstation inside your computer to allow multiple applications -- requiring multiple operating systems so all run on the same physical desktop.
Virtualization can be more elaborate -- such as VMware environments running on physical server hardware supporting multiple virtual servers running Windows or Linux, or possibly some other operating environment. Or you could consider HP VM for your HP-UX and OpenVMS servers. Or even OpenVMS Galaxy just for OpenVMS virtualization on Alpha computers.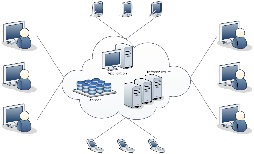 Open source hypervisors are also options; these include KVM and Zen.
As we mentioned above one should not forget the ultimate software defined environment -- cloud based environments. There are many cloud environments -- public, private and hybrid. CCSS has the expertise to help you select and implement the correct cloud environment for your business' needs and your budget.
Another form of virtualization is Cross Platform Virtualization, which is discussed elsewhere. CCSS has experience with implementing and engineering this form of virtualization as well.